synfoxx - Integrated Product Master Data Management
The solution in the area of ​​product master data is called synfoxx/p. Full support and monitoring of your master data management processes.

for all product master data

Integration and data exchange
with almost any system

for all master data processes

through freely definable and automatic data checks

for duplicate checks and search functions

easy to use via browser

Reliable master data supply
from partners (internal and external)

of recurring activities

for master data and master data processes
Higher data quality in Germany with synfoxx/p as a platform for the data quality gate of the GS1

synfoxx/p checks the data quality in the German part of the GS1 GDSN and sents detailed error reports to all of the participating manufacturers. In this GS1 project, our solution shows the added value of data quality monitoring with synfoxx/p:
Configurable data checks

Highest scalability

Flexible error analysis and reporting
With this solution, the manufacturers that entered their data get precise and timely feedback about the data errors they need to correct. They thus contribute to a significant increase in the data quality in the German part of the GS1 GDSN.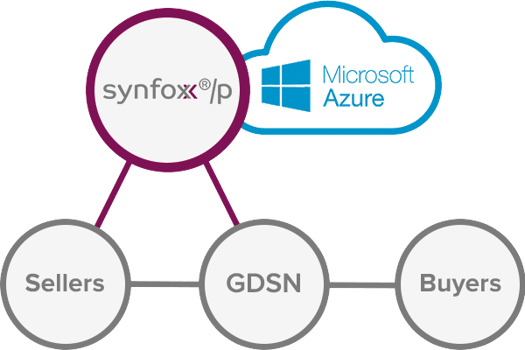 Because to its configurability, synfoxx/p can also be linked to other databases and process individual data checks in large numbers with high performance.
Intelligent master data management with synfoxx/p
In large companies, the creation of new master data is a complex process with many participants. Marketing, production, quality assurance, logistics, sales and controlling - these areas among others must contribute information or check compliance with standards and guidelines.
Why incorrect master data costs you a lot of money
Errors when creating master data lead to problems in production, logistics or sales, with correspondingly high costs. Thoroughness and careful work are therefore important at every stage of the master data process.
On the other hand, time is often of the essence - the "time to market" should be as short as possible. Market share is at stake should the competition introduce a comparable product first.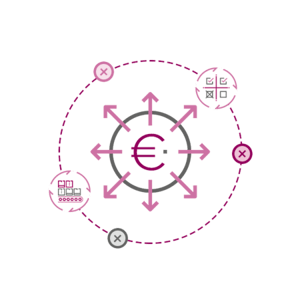 eMail and Excel – the miraculous multiplication of the Product Master
Many companies have a central data sheet with all the information relevant to a new product, the so-called "Product Master". This file, often created in Excel, contains all the questions that need to be clarified, broken down by department.

Departments in companies can be geographically widely distributed - so the master is sent by mail to the responsible departments with a request for completion. Since not all entries have to be in a certain order and to save time, copies of the master are occasionally sent out before the actual master is back with the additions. In corporations usually to larger distribution lists...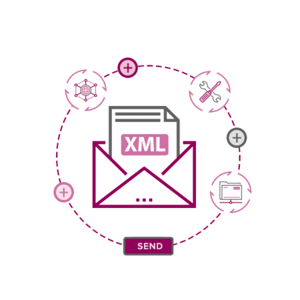 1 Master, 2 Master, 3 Master...
The master replicates nearly at the speed of light, when by definition it should be unique. Occasionally, an attentive employee in one of the departments involved will notice that a field is missing or a question is worded incorrectly. The file is adjusted accordingly.
The consequences are:
frequent inquiries, delayed processing, frustrated master data managers who have to laboriously try to consolidate all of the different "master" files. However, since marketing and sales are pushing, the new product is often launched, even if unanswered questions remain and important information is not available.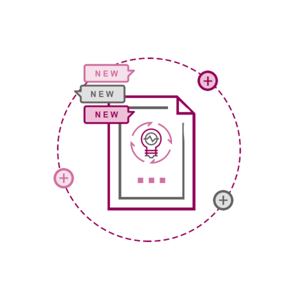 With our software, Unilever DACH has increased the quality of its master data from < 50% to > 99.2%, i.e., expenses and redundancies due to errors in the entire supply chain have been roughly halved (according to an article in the "Lebensmittel Zeitung" 47/13).
Together with you, we determine your needs and identify potential for additional efficiency in your master data infrastructure.
After analyzing your business processes, we configure synfoxx and set up the required interfaces.
Depending on the situation, it may makes sense to also deal with your strategy and organization in the area of ​​master data.
Once implemented, synfoxx quickly leads to a sustainable improvement in your master data situation